Keep the focus on your business. We'll keep it running, securely.
GROW YOUR BUSINESS AND LESSEN YOUR IT BURDEN
New opportunities for business growth driven by cutting-edge technologies are abundant in the market. In theory, that should make for an exciting time to be in IT. The reality, however, is the majority of your team's time is spent bogged down in maintenance of your current environment.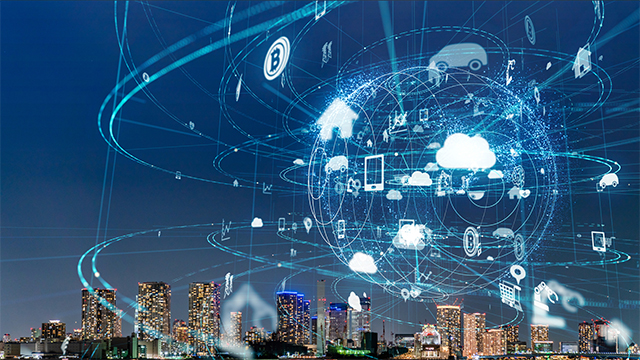 Can you quantify that opportunity cost?
The technology footprint of the modern enterprise is also increasingly difficult to consume and maintain, often creating employee retention challenges while the pool of available talent remains shallow.
Can you confidently skill up and keep current staff and new hires meaningfully engaged?
If you answered "No" to these questions, you're not alone. Many CIOs and IT Managers are staring down these realities and turning to Dotgainen Managed Services to unchain their teams from the day-to-day upkeep of core infrastructure so they can focus on strategic growth areas. In the process, we form a strong bond with our customers as they entrust us with their business systems, and we make it clear through our commitment that their success is our success.
REMOTE WORKFORCE MANAGEMENT
Today's distributed workforce is often seen as a pain point through the IT lens. We flip the script to help you recognize it as a very real business opportunity.
One customer relied heavily on researchers collaborating in a brick-and-mortar lab. As this work shifted remote, we managed their collaboration environment so research teams can now securely use video technology to allow different doctors all over the world to analyze samples. While the customer's hand was forced by a pandemic to think outside-the-box in this way, the instant and global collaboration has proven so valuable, it will remain as part of a new strategy.
Security has always been and always will be a chief concern for enterprise IT. It was hard enough to secure the growing technology landscape when a vast majority of work was done from the office. Now, executives access the corporate network from the same internet connection as their children down the hall playing games online.
Security is inherent in everything we do at Dotgainen. We have experience securing the entire tech stack for companies around the world, who trust us due to our industry-leading 24/7 security operations offering and SOC 2 certified data centers
Whether you're a commercial enterprise, government agency or educational institution, a move to the cloud cannot be made lightly. Which cloud provider should you choose? Should you move everything over or keep certain services on-premise? Is private cloud, hybrid cloud, or some combination the right move?
We help you navigate these decisions, with our unmatched expertise in both traditional on-premise hardware and software, and cloud consulting services at your disposal. We can then fully manage your entire cloud environment with end-to-end support, including 24/7 Level 1 monitoring/triage and Level 2 application and data support.